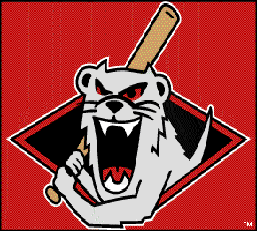 Welcome to a Brand New Season of Chicago Devils Baseball



The Chicago Devils are back for another action-packed season of amateur baseball action. Last year got off to a promising start, but a few heart-breaking losses and some injuries to key players took the wind out of our collective sail down the stretch. Attitudes are nothing but positive for the upcoming campaign, and we look to make the 2003 version of the Devils the best ever. We've got another year of experience under our belt, added a few new faces to the roster, and perhaps most importantly, still have the best looking uniforms in the league. One thing we all know, this squad is gonna play hard between the lines and even harder at happy hour.

We'd like to take this opportunity to thank our sponsors for their financial support, dedicated service, and infinite patience. If you're looking for a good time, please visit Bird's Nest at 2500 N Southport Ave. They've got some of the best bar food in the city, and the team definitely recommends the blackened chicken sandwich. You can't go wrong with $1.50 cans of Pabst Blue Ribbon on Friday nights, and a game of Galaga is still just a quarter. Tell them the Devils sent you, and...well...you still pay full price, but it's the thought that counts.

This is the home of the Chicago Devils Baseball Club. The Devils play in the Skyscraper League in downtown Chicago and are a member of the National Amateur Baseball Federation. In these pages you will find information about who we are and when we play. If you have any comments or suggestions about how we can improve our site, please feel free to get in touch with us. If you have questions about how to get involved with the team, the league, or amateur baseball in general, send an e-mail to Michael Schweda at marschicago@aol.com, and he'll get back to you as soon as he can. Thanks for visiting our site.

Peace, love, and the intoxicating smell of pine tar,

JMC



Attention All Baseball Fans:


You can still see quality baseball in Chicago without paying Northside prices or parking in Southside neighborhoods. The Chicago Devils play in the Skyscraper League on the campus of UIC at the corner of Roosevelt Rd. and Halsted St. There's no admission fee, no parking fee, no traffic jam to get in or out, and best of all, no off-key renditions of 'Take Me Out the Ballgame' sung by has-been celebrities. To find out more about amateur baseball in Chicago, check out the Skyscraper League website at: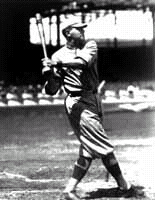 "The one constant through all the years has been baseball. America has rolled by like an army of steamrollers. It's been erased like a blackboard, rebuilt, and erased again. But baseball has marked the time. This field, this game, is a part of our past. It reminds us of all that once was good, and what could be again."
Terence Mann
people have checked out this site. Thanks for visiting.