Chicago Devils Baseball | home


03/01/04
Devils and River Bandits Eye Merger, Plan for 2004 Starting to Come Together

The River Bandits of the Midwest Suburban League have been looking for a chance to get involved in the Skyscraper League, and a depleted Devils roster may provide that opportunity. Michael Schweda has been calling the shots for the Bandits for many years now, and with Devils manager Tom Spalla having officially hung up his spikes, the Devils need a field general. The details still need to be worked out, but it appears that the best of the Devils and the best of the Bandits will come together to field what should be a much more competitive Skyscraper squad. Practices for both teams have already begun on Sunday nights from 8-10pm at Fast Tracks Hitting Academy out in Wheeling. All interested parties should contact Mike at (847) 707-2550 or marschicago@aol.com.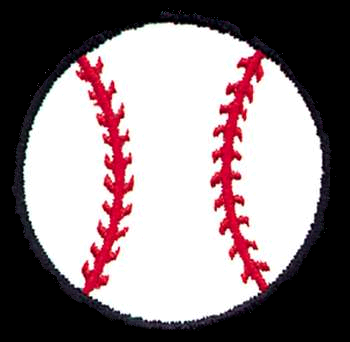 08/10/03
Devils Hand Out Awards for 2003 Season

The votes have been tallied, and the results have been closely audited by the accounting firm of Ernst & Young. It was another traumatic season of Chicago Devils baseball, and these young men distinguished themselves the most this year. On to the hardware:

Silver Slugger - John Crist
After two respectable seasons in the Skyscraper League, John put it all together this year in just about every offensive category. He led the team in hits, runs, doubles, on-base percentage, and steals, and he also launched three homeruns to put himself among the league leaders. As usual, JC also led the league in bickering at opponents and umpires, so his streak in that category is reaching Edwin Moses-like proportions.

Cy Young - Luke Shudtz
A bum shoulder forced him to miss a potential start or two down the stretch, but Luke still posted fine numbers this year on the hill. In four total appearances, he had a 1-1 record and led the team with a sparkling 2.33 ERA. Against the Orioles # 1, 'Luscious' pitched four innings of no-hit ball and earned the decision in an impressive 8-0 victory.

Gold Glove - Marco Loschi
When you watch him play defense, you'd never guess that Marco grew up on another continent where soccer is king. Our favorite screwy immigrant was the pulse of the infield at shortstop and sure looked smooth doing it. At least half the great plays made in the field this year by the Devils were turned in by 'Il Generale'.

Rookie of the Year - Troy Steele
With the Devils needing some help at catcher and in the middle of the lineup, Troy stepped in and contributed right away. He was more than adequate defensively, and even though his .222 regular season average doesn't truly reflect it, he hit the ball hard all year long. Troy's only downfall was that he was out of town too much and didn't get a chance to showcase his ability even more.

Rolaids Relief Man - Scott Schuster
Scott took home this award last year and repeats this year without too much of a challenge. He led the team in appearances, and although it was time consuming, he really got the team out of some jams early in the year. Scott only allowed 28 hits in 25 innings, and he also recorded what is believed to be the first save in Devils history.

Most Improved Player - Joe Ogrodnik
Joe is notorious for finishing every season on a hot streak, and 2003 was no exception. He led the team with a .364 batting average, racking up six doubles, four RBIs, and three steals. If 'Hot Pants' could ever put it together for an entire season, he'd compete for a league batting title and the Devils would have a few more in the win column.

Lady Byng Trophy - Tom Spalla
If you just look at the numbers, Tom didn't have the season he had hoped for with the bat. You wouldn't know it from his demeanor in the dugout because he always leads the team in enthusiasm and positivity. Coach Spalla did a great job of working everybody in the lineup this year and competing to win at the same.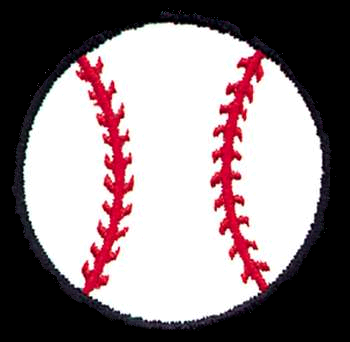 07/29/03
2003 Season in Rearview Mirror, Time to Celebrate the Good Times and Bad Times Alike

Another indescribable season of Devils baseball has come and gone, and now it's time to get back to what this team does best. The season-ending party and awards banquet is scheduled for Sunday, August 10th at the humble home of CF John Crist. JC resides at 3052 N Racine Ave, and the festivities should last from early in the day to late in the night. Feel free to bring some grub for the grill, a bottle for the bar, and of course, as many young women as possible. It promises to be a great time, so grab a few friends and make a day of it.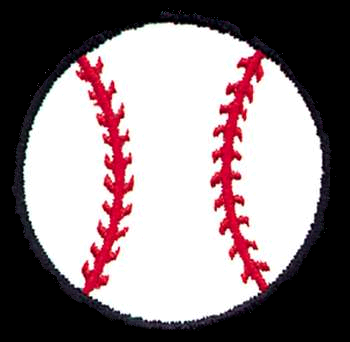 07/30/03
Devils Make Brief Playoff Run, Eliminated from Skyscraper League Postseason Tournament

After yet another disagreement with the Skyscraper League front office, the Devils were forced to compete in the play-in game just to qualify for the postseason tournament. With a few key components missing from the top of the batting order, the boys in black responded with a spirited 10-3 whipping of the hapless Prairie Sox. That victory brought on the #1 seed Clowns, and the Devils were totally shut down by that tough lefty of theirs in an 8-0 washout defeat. It was do or die time on Tuesday night as the Orioles # 1 came calling in a loser's bracket elimination game. Some good execution and a clutch two-out single staked the Devils to a brief 1-0 lead, but that was all that went right as the Orioles unloaded and were never challenged again in an 11-1 run-rule pasting. All in all, it was another typical season, filled with dedicated off-season workouts, soon-to-be-crushed high expectations, a few impressive wins, too many embarassing losses, and countless buffalo chicken sandwiches and ice cold beers at the Bird's Nest. Fortunately or unfortunately, depending on how you look at it, the future of the Skyscraper League is in jeopardy because UIC has tentative plans to build a chemistry building where Flames Field currently stands. After more than two decades of providing Chicago with some of the best amateur baseball action in the state, 2003 could untimately be the circuit's swan song. If this indeed was the last season for the Devils, it's been a helluva ride, and everyone who ever wore the Devils red and black will have a few priceless memories that will keep them smiling for years to come.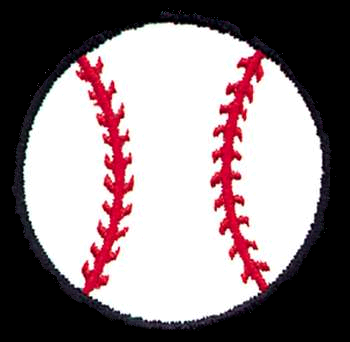 07/20/03
2003 Regular Season Ends on a Sour Note, Skyscraper League Playoffs Right Around the Corner

The years keep rolling by, but each new season the Devils spend in the Skyscraper League seems to resemble the one from the year before. Despite spirited preseason workouts, some promising rookies, and a genuine sense of confidence, the boys in black struggled to put the pieces together all year, as evidenced by their 5-15 record. The team spun their wheels offensively from the start, compiling an anemic .223 batting average and a paltry .300 on-base percentage as a club. The pitching staff went largely unrewarded despite their solid performance early in the year, but opposing hitters started to make their presence felt down the stretch, ballooning the team ERA to 4.95 for the season. The Devils will probably enter the playoffs as the seventh seed, with postseason action slated to start on Sunday July 27th at Flames Field.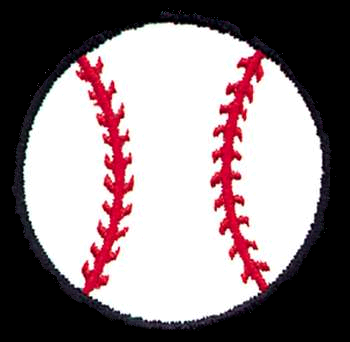 06/09/03
Michael Clemens Continues to Make a Miraculous Recovery

When we heard the news regarding the injury suffered by Michael Clemens last month, it was tough to be positive about what had happened. Our new 2B and leadoff hitter was supposed to miss the entire 2003 season, and quite honestly, his future as a baseball player was in doubt. Toss all that aside, as Mike has worked like a maniac to get back on the field, and there he was in the batter's box this past Saturday afternoon getting his first career Skyscraper League at bat. The fact that he went down on strikes is inconsequential because the amount of guts it took to get back out there is immeasurable. Mike is one helluva tough kid, and it's great to see him wearing # 17 again.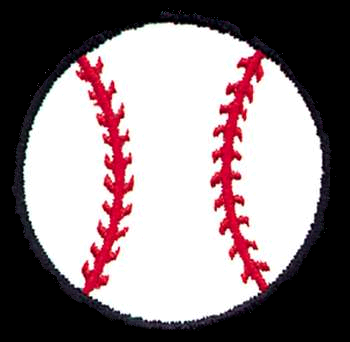 05/10/03
Mother Nature Doesn't Cooperate, Preaseason Cut Short

The rain only lasted an hour or so, but it was enough for the Addison Braves to call off their Saturday double dip against the Devils. In true Chicago fashion, the sun came out shortly thereafter, and it was perhaps the nicest day of the year. Regular season play begins on Wednesday night against the Westmont Red Sox at Flames Field.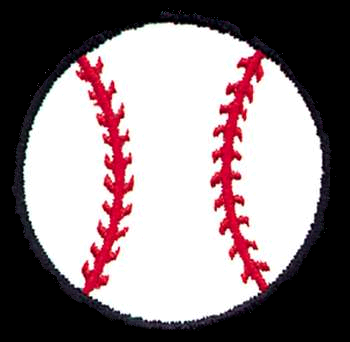 05/08/03
Our Hopes and Prayers With Michael Clemens

The Devils have been bitten by the injury bug quite a bit the past few years, but the bad news we received this week goes way beyond the playing field. Rookie 2B Michael Clemens was injured on the job and suffered a severe injury to his left hand. Without getting too involved with the details, he had surgery Thursday night, and the doctors are hopeful he will be able to make a full recovery. However, Mike will miss the 2003 season, and it's a shame because he looked great at the top of the lineup as the new leadoff man. Those of us who have gotten to know him as a ballplayer admire his speed, aggressiveness, and genuine love for the game. Mike and his darling wife Melody are a great addition to the Devils family, and we wish them nothing but the best.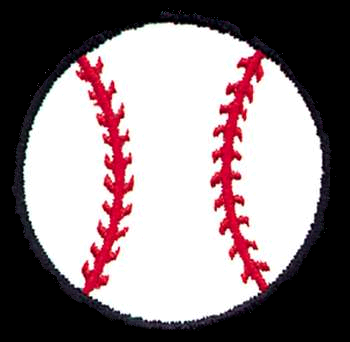 04/22/03
Practice Schedule Resumes, More Preseason Action in May

With two preseason victories on the books already, the Devils will try to get back to the fundamentals at practice this Sunday afternoon. It was nice to get some action against another team, but the inferior competition wasn't as true a test as we would have liked to see. Preseason games will continue the first weekend in May with matchups against the Chicago Clout and Addison Braves. In the meantime, basic defensive drills and live batting practice will be on the agenda this Sunday. Practice will once again be at noon at Horner Park.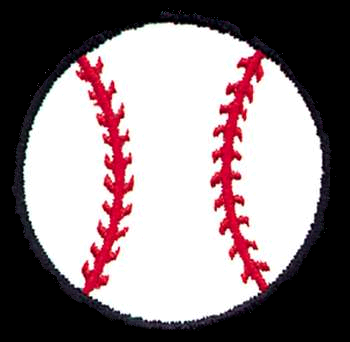 04/10/03
Preseason Schedule Released, Yearly Pilgrimage to Aurora In Doubt

Live action finally gets started this Sunday, April 13th. The Devils will play Jeremy McDonald's alternate team at noon at Horner Park. The following weekend, we actually get a chance to grace our home field before the regular season starts with a matchup at UIC. The first weekend in May will bring the Clout and Addison Braves out in suburbia, and a final preseason double-header against those same Braves on May 10th will be our last action before Skyscraper League play begins. The schedule has been updated on this website, so hit that page for all the necessary information.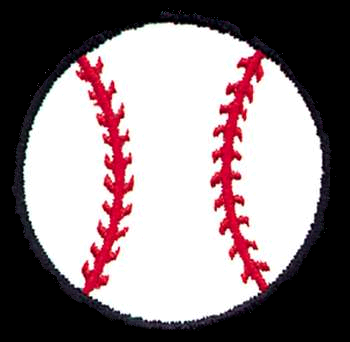 04/05/03
Practice Moves Outdoors, Live Action Just a Few Weeks Away

The Devils will test the weather on Sunday, April 6th with the first outdoor practice of the year. Naturally, this is Chicago, so the forecast calls for highs in the 30s with a chance of snow. If it's unbearable, we'll simply head over to Prepare to Win to get some swings in the cages. If Mother Nature cooperates, we'll get a chance to really get our arms loose and do some defensive drills. Practice will be at noon at Horner Park, which is located on the northeast corner of Irving Park and California.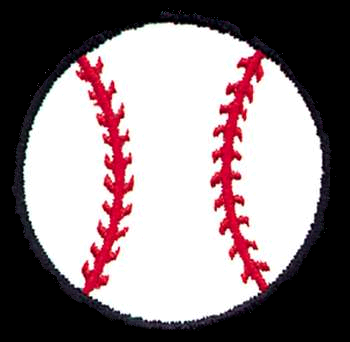 03/10/03
Sympathy for the Devils Party and Fundraiser Looks to be Biggest and Best Ever

One of the rites of spring is upon us once again. The annual Sympathy for the Devils party and fundraiser is set for Friday, March 28th. The Parkway Tavern will once again serve as our host, located at 748 W Fullerton Ave. A mere $20 will entitle you to all-you-can-drink from 9pm until midnight, and Tom Spalla's band Three Quarters will provide the entertainment for the evening. This was a great party last year, so please feel free to bring anyone and everyone as we officially kick off the Devils' 2003 campaign.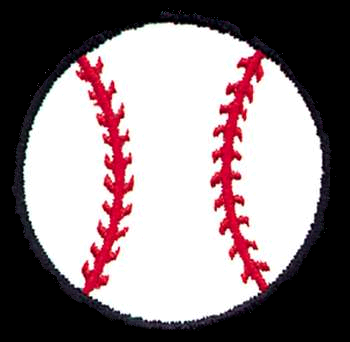 03/08/03
Devils Take Week Off Practice, St. Patrick's Day Drinking Binge Possible Excuse

The Devils have been working hard this offseason, so management has chosen to reward them with a free weekend to enjoy the Irish festivities. A few of the boys plan to take a bus sponsored by the Chicago Sport and Social Club to the Southside parade on Sunday, March 16. The practice schedule will resume on March 23rd at the Windy City Fieldhouse, 10am.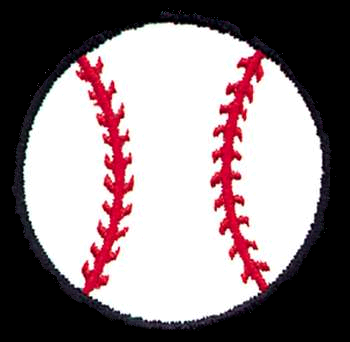 02/25/03
2003 Regular Season Schedule Released

The schedule for the upcoming 2003 campaign has been approved by the Skyscraper League and all the participating teams. The Devils will again have 20 regular season games, and preseason and postseason action should push that total to about 30. All the necessary information, including game days and game times, has been updated on this website.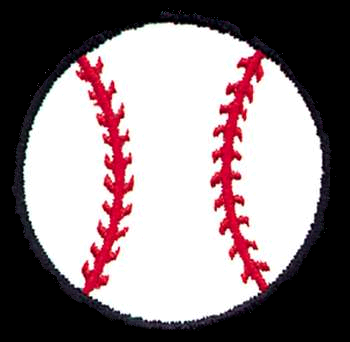 02/19/03
Practice Routine Starting to Take Shape, Participation Way Up

The Devils have settled into a fairly regular practice schedule, alternating Saturdays between Prepare to Win and the Windy City Fieldhouse. There are a few new faces in the mix, and the crop of fresh arms is very encouraging. We will be convening at PTW on Saturday, February 22nd at 10am. The following Saturday, March 1st, we will be back at the Fieldhouse. This routine will continue until we get a chance to get outdoors, hopefully the first week of April.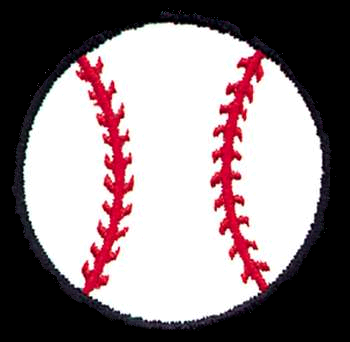 01/22/03
Updated Practice Schedule and Tryout Information

A few dedicated Devils have already begun Saturday batting practice sessions, but the preseason will formally begin on February 1st. The entire Prepare to Win facility at 4451 N Milwaukee Ave will be at our disposal, so there be will plenty of opportunity for hitters to get some swings and pitchers to do some light throwing. Practice begins at 12:00 pm, and we'll plan on having a burger and a few beers as a team afterward. On Saturday February 15th, practice will be at the Windy City Fieldhouse at 12:30 pm. The Fieldhouse is located at 2367 W Logan Blvd, just south of Diversey near the Target shopping center. Basic defensive drills will commence, and hitters will get a chance to see some live pitching. Practices will then alternate every Saturday between Prepare to Win and the Fieldhouse until further notice.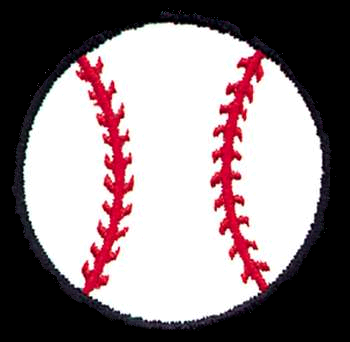 01/17/03
A Few Social Events Kick Off the New Year

Bruce Tria and his crew will be throwing a joint birthday bash on Saturday, January 25th. His place is located at 1820 W School St, and if history is any indicator, it should be a good time with plenty of lovely ladies in attendance. Bruce and the boys kindly request everyone to bring a bottle to share. The next day on Super Bowl Sunday, John Crist will once again serve as host at 3052 N Racine Ave. He'll have plenty of booze, three big TVs, and a fresh batch of his soon-to-be-relatively-famous Super Bowl chili. This is going to be an all day and all night affair, so bring some friends and plenty of gambling money.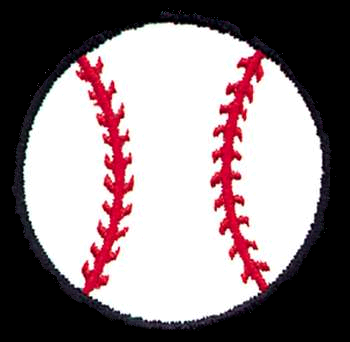 01/07/03
2003 Spring Training to Begin in the Dead of Winter

The Devils will look to get a jump on the competition this year as regular workouts begin this week. Batting practice sessions are tentatively set for Saturday mornings at 10am over at Prepare to Win, which is located at 4451 North Milwaukee Avenue. Plans are in the works for pitching and defensive drills either at Prepare to Win or another facility to be announced. Anyone interested in trying out for the 2003 Devils should contact Tom Spalla at 773-665-4187, or simply show up to practice.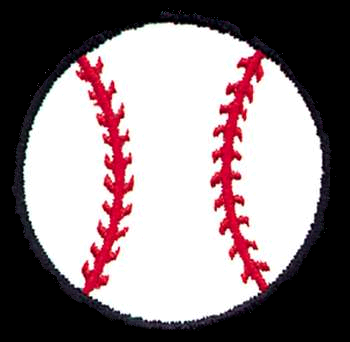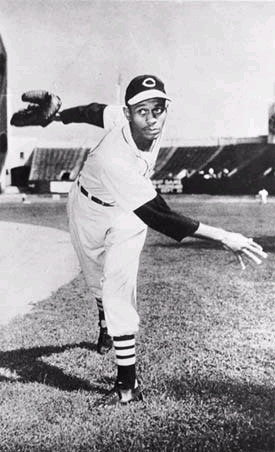 "When I was a small boy growing up in Kansas, a friend of mine and I went fishing, and as we sat there in the warmth of a summer afternoon on a riverbank, we talked about what we wanted to do when we grew up. I told him that I wanted to be a real major league baseball player, a genuine professional like Honus Wagner. My friend said that he'd like to be President of the United States. Neither of us got our wish."


President Dwight D. Eisenhower